Jeremy Speight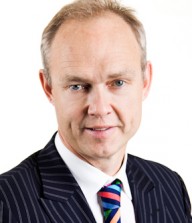 Jeremy Speight (BCom MBA)
View profile
Jeremy and his team provide the latest market insights and the are proud to offer the highest level of client support.
We are considered leading specialists in commercial and industrial real estate sales, leasing and property advice in the region.
This experience and our access to property professionals including valuers, solicitors, engineers, financiers, investment bankers and accountants will ensure your questions are answered and ultimately your goals achieved.
We have a large database of registered active buyers and tenants across a range of preferred investment properties.
Considering selling or seeking a tenant?
Marketing and sales are in Jeremy's DNA. Bayleys has outstanding marketing tools supporting a marketing ethos second to none. The brand means quality marketing, and marketing means setting the standard in integrated digital and hardcopy campaigns. Selling a secret is difficult so we ensure the property market is well aware your property for sale or for lease. We certainly recommend signage but we are far more than big signs. Our marketing campaigns are cost effective and comprehensive.
Jeremy offers clients real value beyond the Bayleys marketing suite. By promoting your property directly to the market through channels few other agents utilize, your property will have the very best exposure to the active investor market. And this form of marketing doesn't cost the earth either. 
Sales Method & Property Assessment
We will recommend the sales method (auction, deadline, negotiation etc) based on the type of commercial property for sale and the prevailing property market conditions. We are not registered valuers but will provide a free comparative market assessment (CMA) if you are selling commercial property and a free rental assessment if you a leasing commercial property.
Buying or seeking a property for lease?
If you are looking for a commercial property investment/investment property or a commercial lease talk to us. We are qualified, commited and willing to assist.
Many tenants just don't have the time or skills to identify the ideal office or industrial space to lease. We often enter exclusive arrangements with tenants to ensure they receive the best service and outcome. If you are a property investor we are happy to discuss the commercial property investment market.
With our experience and awareness of the changing market you can expect a quick response, accurate information and valuable input from the outset. Being involved early is encouraged as this has enabled us to provide vital input to our clients before costs escalate. Regardless of whether the premises required is large or small, we are pleased to assist from the initial enquiry to acceptance of a binding agreement between the parties.
Christchurch Rebuild
We are active and experienced in the Christchurch rebuild and have assisted may property owners by marketing their damaged commercial buildings (as-is-where-is) for sale or in many cases marketing their commercial land for sale. We have helped many owners through the post earthquake consequences.
Property Management Christchurch
Bayleys offers nationwide commercial property management in Christchurch through Bayleys Property and Facilities Management Services.
Bayleys manages one of the largest commercial and industrial property portfolios in New Zealand – with major clients operating businesses ranging from sizeable single venue premises in the major cities, through to multiple location operations across the country. Combined into a full-service organisation, no other real estate company can match Bayleys' breadth of coverage across all market sectors throughout New Zealand.
Jeremy Speight